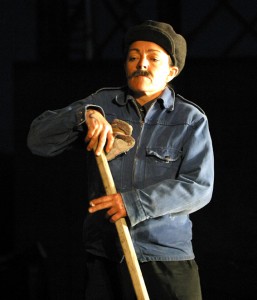 Solo performance by Geddy Aniksdal from Grenland Friteater, Norway
From 8pm until 9pm
Venue: Auckland Old Folks Association Hall
8 Gundry Street, Auckland
Cost: $20
Click here to book through iTicket.
My Life as a Man began as an autobiographical excursion into the story of Geddy Aniksdal's Norwegian working class origin, which then become her working class characters. Geddy's stories in theatre, the reasons why she makes theatre, the meeting with others made possible through the work. It is also a story of finding a room of one`s own.
Geddy's performance will be followed by Lars Vik's work demonstration, The Noble Art of Falling; tickets are $20 for each show or $30 for both, and can be booked from Monday 10th February via iTicket.