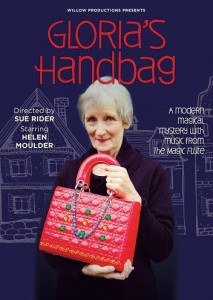 Dear Wellington Friends,
Do you fancy seeing Gloria's Handbag in a private home? This is to alert you to a show I am doing in Karori very soon of Gloria's Handbag.
DATE: Friday 6th March
TIME: 7pm for 7.15pm
LENGTH: One hour 20 mins
VENUE: Karen will give you the address when you book
TICKETS: $30 (including delicious supper)
All the information is below. Please send this on to interested friends and, if you want to, you can LIKE my Gloria's Handbag facebook page.
Many thanks!
Helen