18 – 22 September AT 6:30pm , $15-22
BATS Theatre
Why did France award the Legion d'Honneur – its highest accolade for exceptional courage – to Phyllis, a little known Kiwi woman from Ireland?
I'll Tell You This for Nothing – My Mother the War Hero tells that WW2 story in a 70 minute solo performance written and acted by her daughter, Kate JasonSmith.
QA nurse Phyllis, sent to the front lines, finds the love of her life there. But there were many nurses on the front lines and not all of them were honoured as Phyllis was.
War, bravery, romance and danger – potent ingredients for fine drama – and Phyllis was a great raconteur.
Kate, herself an award-winning director and actor, has worked with dramaturge Deb Filler and director Jan Bolwell to craft this dramatic and often humorous tale of her mother's life.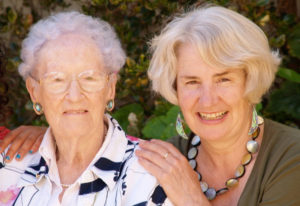 Creative Team:
Writer & performer – Kate JasonSmith
Director – Jan Bolwell
Designer – Lisa Maule
Dramaturge – Deb Filler
Producer – Shirley Domb
Stage Manager – Neal Barber
Lighting Design & Production Management: Haami Hawkins
Soundscape:  David Downes
Costume consultant: Jocelyn O'Kane
Tailoring: Anne de Ge
usGraphic Design: Tabitha Arthur
Accent Coach: Hilary Norris
More information: https://bats.co.nz/whats-on/ill-tell-you-this-for-nothing/