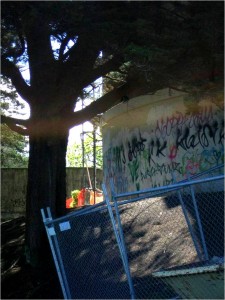 What makes space magnetic for transformative arts projects?
Magdalena Aotearoa is hosting Norwegian theatre makers Geddy Aniksdal and Lars Vik who will fly in to Wellington in February 2015 to run a workshop based on their Stedsans – Sense of Place project.
Geddy is an original member of the Magdalena Project and contributed as an editor the the Open Page. She has been influential on many NZ practitioners / 'Magdalena's' as we meet her in our travels and see her work. We are thrilled she is coming back to Aotearoa. Geddy and Lars also have workshops and performances in Auckland 21, 22 Feb 2015.
Since 2005 Geddy and Lars have realised six years of Stedsans – Sense of Place, an annual multi-cultural walking performance, in Porsgrunn, Norway. Originally coinciding with the 200 year anniversary of Porsgrunn, Stedsans is an inclusive project that involves many types of collaborators while being led with strong professional direction.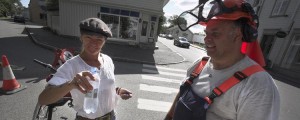 With the aim of awakening memories of lived life, presenting hidden stories, and dramatic tales the project uses the whole city's body as a stage. It maps the city with cross cultural events and installations that theatricalise the city's rooms and openings, and reference it's past, present and future history.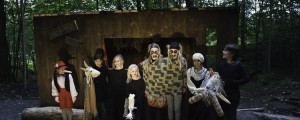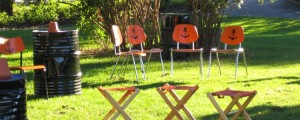 Session Times
Forum 1 Feb 26 6pm – 8pm Venue TBC (Wellington City)
Giving new life to dormant city centres through collaborative performing arts projects – an international example Stedsans
Entry – Free / Koha
Workshop Feb 27, 28, Mar 1 1pm – 5pm Venue TBC (Wellington City)
An International exchange sharing processes for creating transformative arts projects to enliven dormant city centres. Suitable for arts practitioners, city planners, community workers.
Adults $120
Concessions and Fringe Addicts $60
Forum 2 Mar 2 12.30pm – 2pm Venue TBC (Wellington City)
What's happening here? NZ performing arts practitioners share their transformative ideas for enlivening city centres
Entry – Free / Koha
Funded by the Wellington City Council, Magdalena Aotearoa and Grenland Friteater this will sow the seeds of experiences to come.
Images above from http://www.feste.no/artikkel/les/9
Register under Events on this website.