A presentation. Giving new life to dormant city centres through collaborative performing arts projects - an international example: Sense of Place - Stedsans
From 6pm until 8pm
Venue: re.SPACE
176 Victoria St, Wellington City
http://re-spaces.squarespace.com/
Cost: Entry – Free / Koha - please indicate your interest by registering via the form below.
Forum 1
Giving new life to dormant city centres through collaborative performing arts projects - an international example: Stedsans - Sense of Place.
Our international guests Geddy Aniksdal and Lars Vik from Grenland Friteater, Norway, present about their inter-art collaborative practice. Opportunities for questions and discussion.
Click here for information about the second forum, on 2nd March.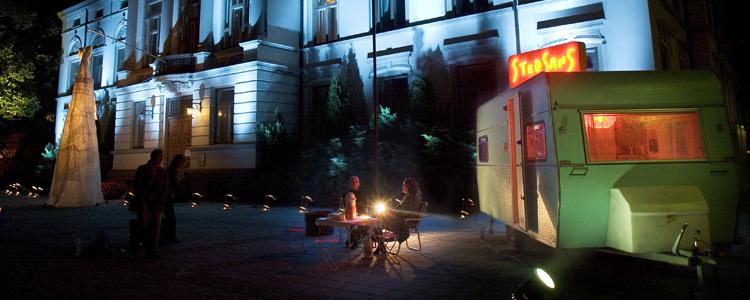 There are 100 places available.