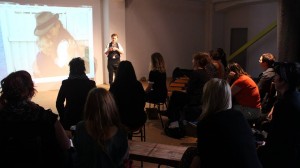 Geddy and Lars have arrived in Wellington, after a week in Auckland and a holiday on Waiheke Island. Last night's they gave a presentation about "Stedsans – Sense of Place", at re.SPACE in Wellington.
Here are some fragments:
"The meal – we wanted a social gathering. It was a social happening. They saw performance and they ate with each other. 210 people the first time."
"Stories from people the same as some groups in NZ are working with."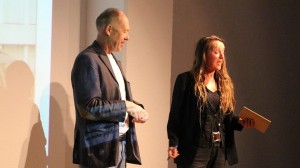 "The layers of site specific …"
"Every station had their own director or musical conductor or choreographer – they worked with people from the communities."
"You made it possible to see in a different way."
Their tour continues with performances of their solo shows, Mr Fumblebody and My Life as a Man, and the networking event on March 2nd.