Introducing BoB – Barbarian Original Broadcasts
Dear friends, family and followers of Barbarian. Our core mahi is to 'put the Live Act at the centre'.  In times like these, the live act is especially valuable, and also especially vulnerable. We, like so many of our friends, peers and colleagues in the industry, have had to cancel a number of events since Covid-19 came along, and it seems it's going to continue to be a risk.
In response to this we wanted to find a way to share our digital content – both historical and new – without our followers having to trawl through social media or websites to get there.  We wanted to offer an alternative or supplementary local diet to the more processed, homogenised international streaming platforms.
The result is Barbarian Original Broadcasts, a free to download app for your smartphone, hosting original audio/visual material that we've created or commissioned. It's brought to you with the support of CNZ's Covid-19 specific Adaptation Fund.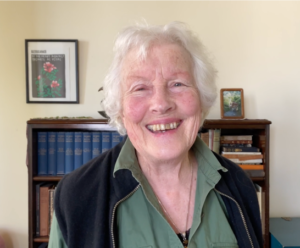 BoB comes pre-loaded with the entire first series of Things at Home with Jo Randerson – A curatorial selection of Jo's personal object collections created under lockdown in 2020, an audio-tour experience created by Jo and Conrad Wedde for Pantograph Punch and the first episode of a five-part weekly series of five-minute commissioned presentations by artists called Rima! Episode One of Rima! is out now on BoB, featuring one of our favourite artists, the puppeteer and clown Rose Beauchamp (Pōneke).  

BoB can be downloaded to your phone from the App Store and Google Play – just search up Barbarian Original Broadcasts.  We hope it brings you joy!